BANNER ROTATING ADVERTS
ADMIN AREA SCREENSHOTS
Back To Website or Close This PopUp Page


Click here to view our Banner Rotating Ads website
No Password Required
---
Hello and welcome to the admin area that shows inside the Admin Area of the Rotating Banner Ads Website Script.
Sorry that I cannot allow you into the actual admin area as people being people, some take advantage and change things that they shouldn't.
So here are some graphics which will give you the picture of what is behind the admin door, enjoy..
P.S Sorry for the poor quality graphics...



ADMIN MAIN OPTIONS SCREEN:


ADMIN SETTINGS SCREEN: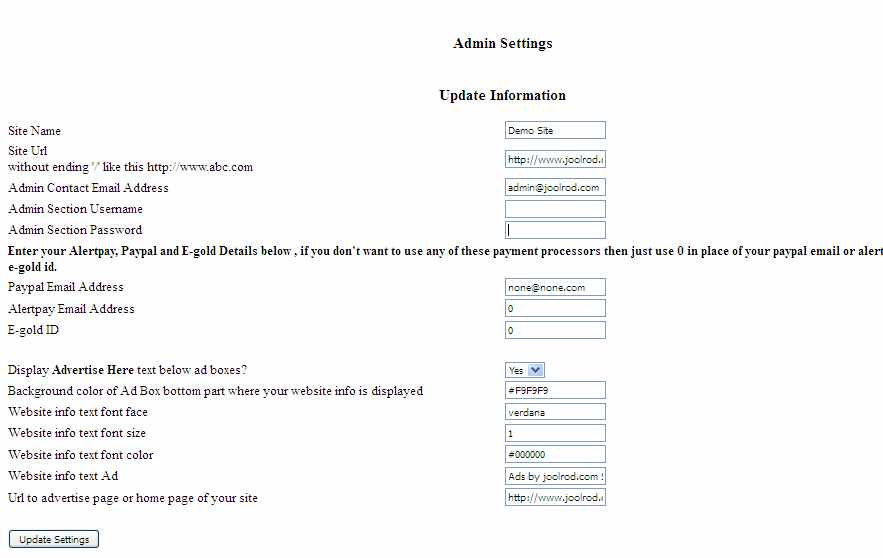 ADVERT PACKAGES SCREEN: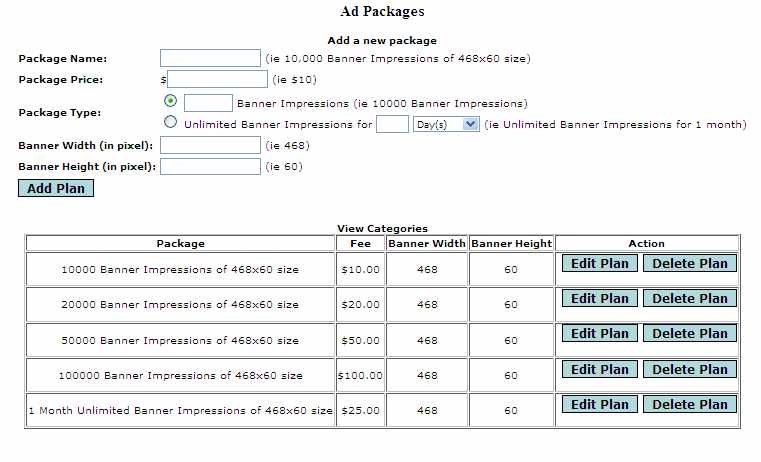 ACTIVE SPONSOR ADS SCREEN:


EXPIRED ADS SCREEN:


PENDING SPONSOR ADS SCREEN:


---
Note: these screenshots are samples only and were correct at the date of publishing but may change
in the future from what is shown here.
Copyright © 2010, Joolrod Services.