AFFILIATE DIRECTORY ADMIN AREA SCREENSHOTS
Back To Website or Close This PopUp Page


Click here to view the demo website
No Password Required
Note: if you ADD a link, it will not be made visible until admin approves it, if its ok.
---
Hello and welcome to the admin area that shows inside the Admin Area of the Affiliate Service Directory Website Script.
Sorry that I cannot allow you into the actual admin area as people being people, some take advantage and change things that they shouldn't.
So here are some graphics which will give you the picture of what is behind the admin door, enjoy..




AFFILIATE SERVICE DIRECTORY WEBSITE
ADMIN MAIN OPTIONS SCREEN: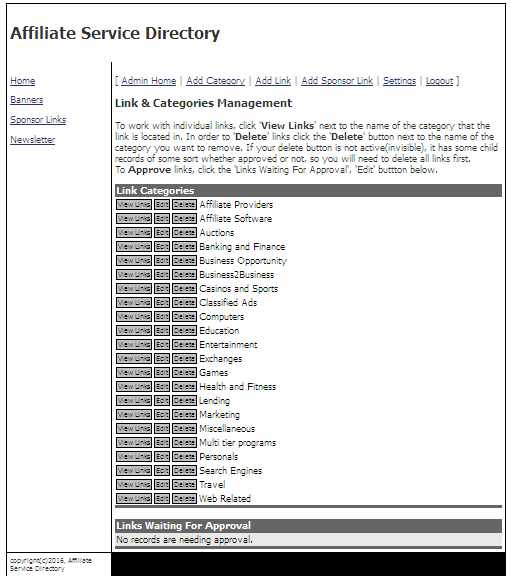 ADD CATEGORY SCREEN: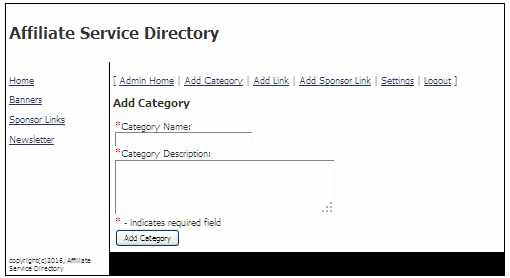 EDIT CATEGORY SCREEN: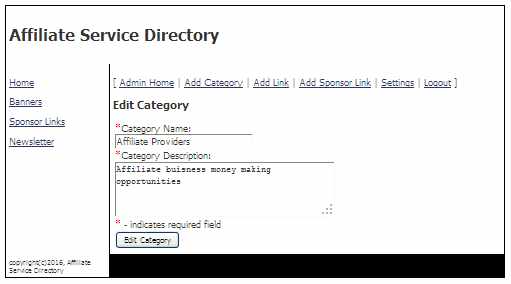 ADD/EDIT A LINK SCREEN: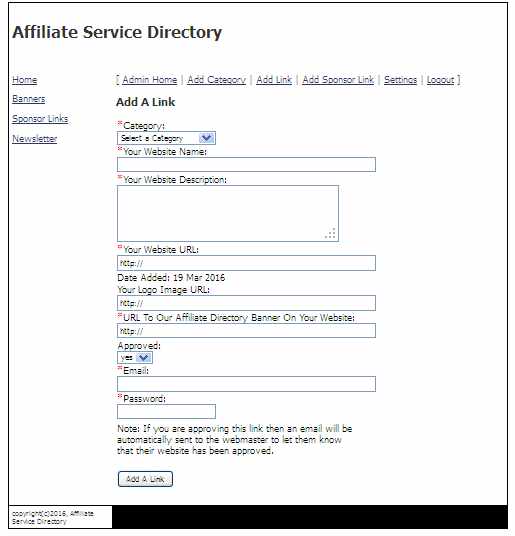 ADD/EDIT SPONSOR LINK SCREEN: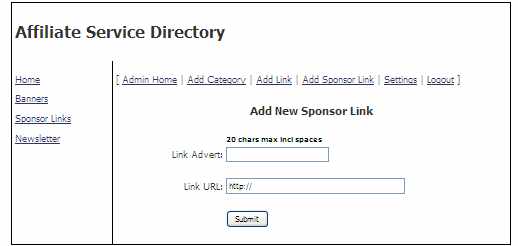 VIEW LINKS SCREEN: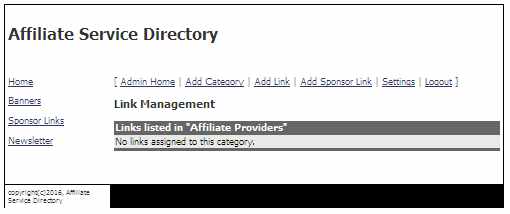 WEBSITE SETTINGS SCREEN:

NEWSLETTER SCREEN: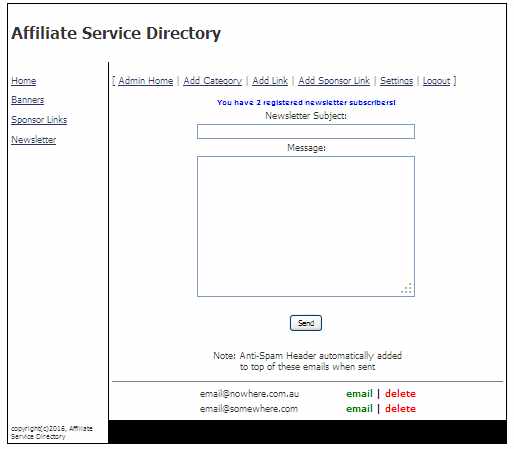 NEWSLETTER EMAIL INDIVIDUAL SCREEN: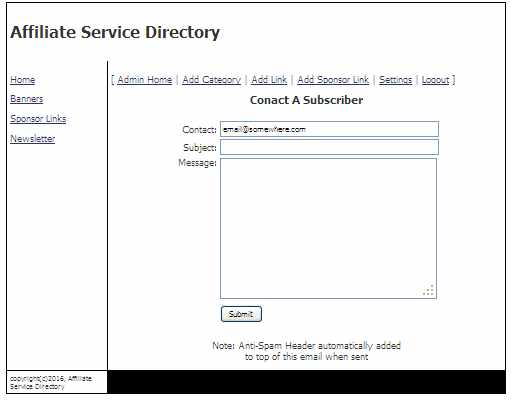 BANNERS ADD/EDIT SCREEN: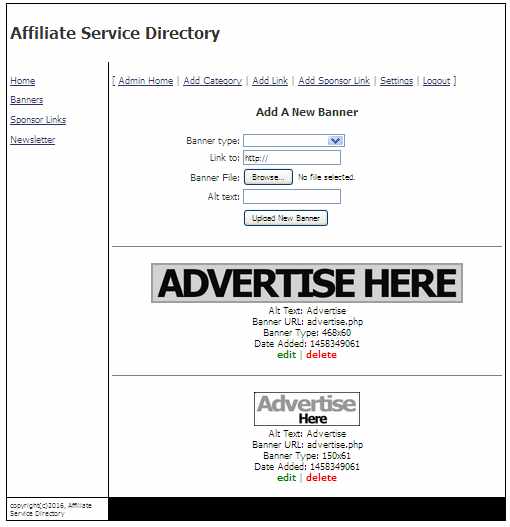 ---
Note: these screenshots are samples only and were correct at the date of publishing but may change
in the future from what is shown here.
Copyright © 2010, Joolrod Services.